Local Myrtle Beach Bands -
Indie bands
Myrtle Beach Area Artists
Click on pictures for links to downloads and CD purchases.
Wicked Gift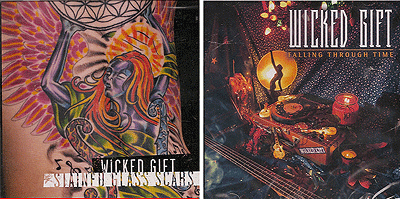 stained glass scars••••••falling through time
Wicked Gift have a dedicated following in Myrtle Beach. Making and producing CD's for over 8 years, they will fill a venue with happy, groovy people. Power Pop with great harmonies, quality crafted pop songs that get the feet moving and leave the head singing the tunes. We have two of the three CD's they have released for sale at Kilgors, limited quantities. For the online order people, CD Baby has three CD's available for reasonable prices. Digital downloads also available. Check links on above pics.
Octopus Jones
treat yourself••••••••••••Phantasmagoria
"m is we" - limited edition cassette
El Guapo Sessions - 2016
Listening to Octopus Jones is like taking a trip through the wormhole. Brooding melodies, impeccable production, original but memorable music. Why these guys have not been signed to a major label baffles me. Mark My Words...you will be hearing about them. Hailing from Raleigh, NC now, this at one time, local Myrtle Beach band, has been delighting audiences up and down the east coast. Truly original and enjoyable music, not for the pop world but more inclined to become Prog giants. Both CD's are available as digital downloads. We have several copies of Phantasmagoria and the "M is We" cassette in stock, for a limited time.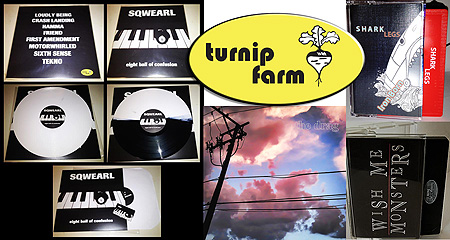 Turnip farm records