RECORD STORE DAY - 2017
You Came, You Saw, You Conquered. We will remember this day. Even with the limited supply of RSD items, the mood was festive, the store was full and everyone enjoyed the whole vibe. We would like to thank everyone who came and took home a memory. So many new faces and soon to be familiar customers. Thank You one and all.
RSD - 2017 - Leftovers
rECORD STORE DAY - april 16th, 2016
2016 was our 2nd year carrying new releases. We doubled our inventory and the crowds came and bought. We thank all of you, especially the ones who were in the line to get in. As they saw, we doubled the size of our new release section. This allowed many more people to be able to see and purchase the many great albums for sale. We did find out a lot more of what you are looking for and be assured, we lsitened. We had plenty of the great 2016 cloth bags to give away, posters and many other great items.
For the first time we sold more new than used products, which represents a major shift in our sales. We have always welcomed the Vinyl, Record, LP, Album market and will continue. Next year RSD 2017 will be one, not to miss.
YOUR RSD 2016 CREW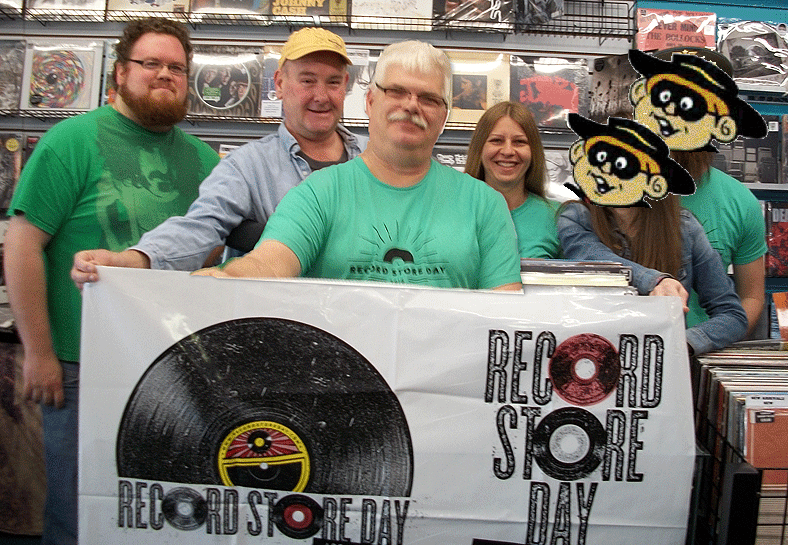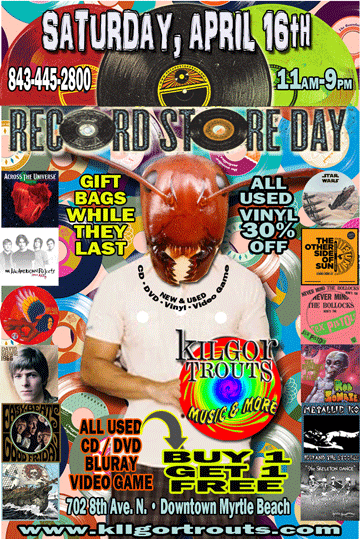 record Store Day April 2015
What a tremendous turnout we had. A line of people 50 strong, waiting to get a great deal and snag a collectible. We want to thank everyone for showing up and helping us celebrate our biggest day of the year. We enjoyed all the great smiles, conversation and enlightened comradery.
Again...Thanks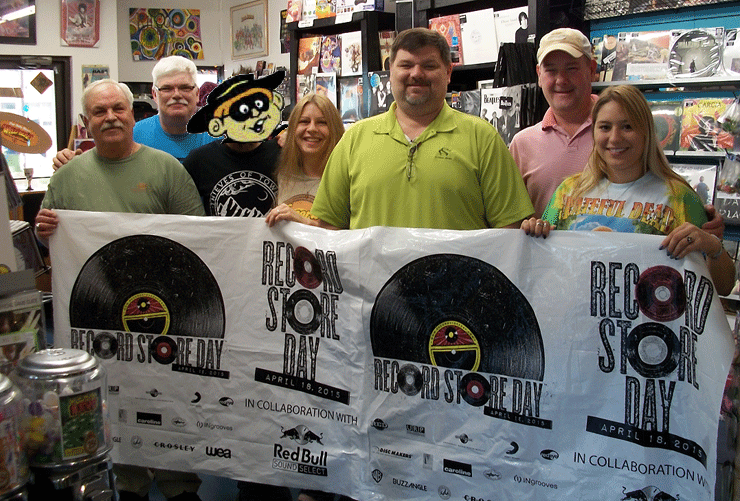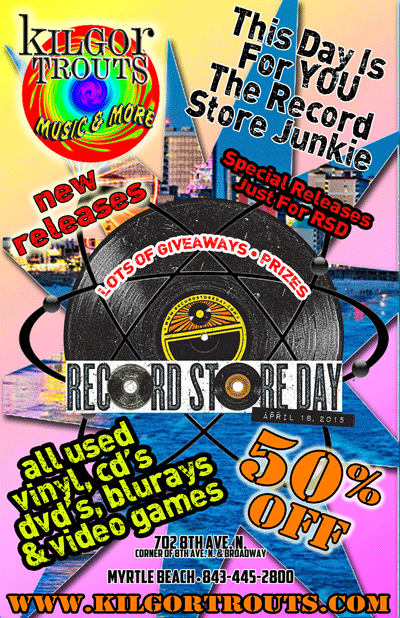 RSD 2014 Crew